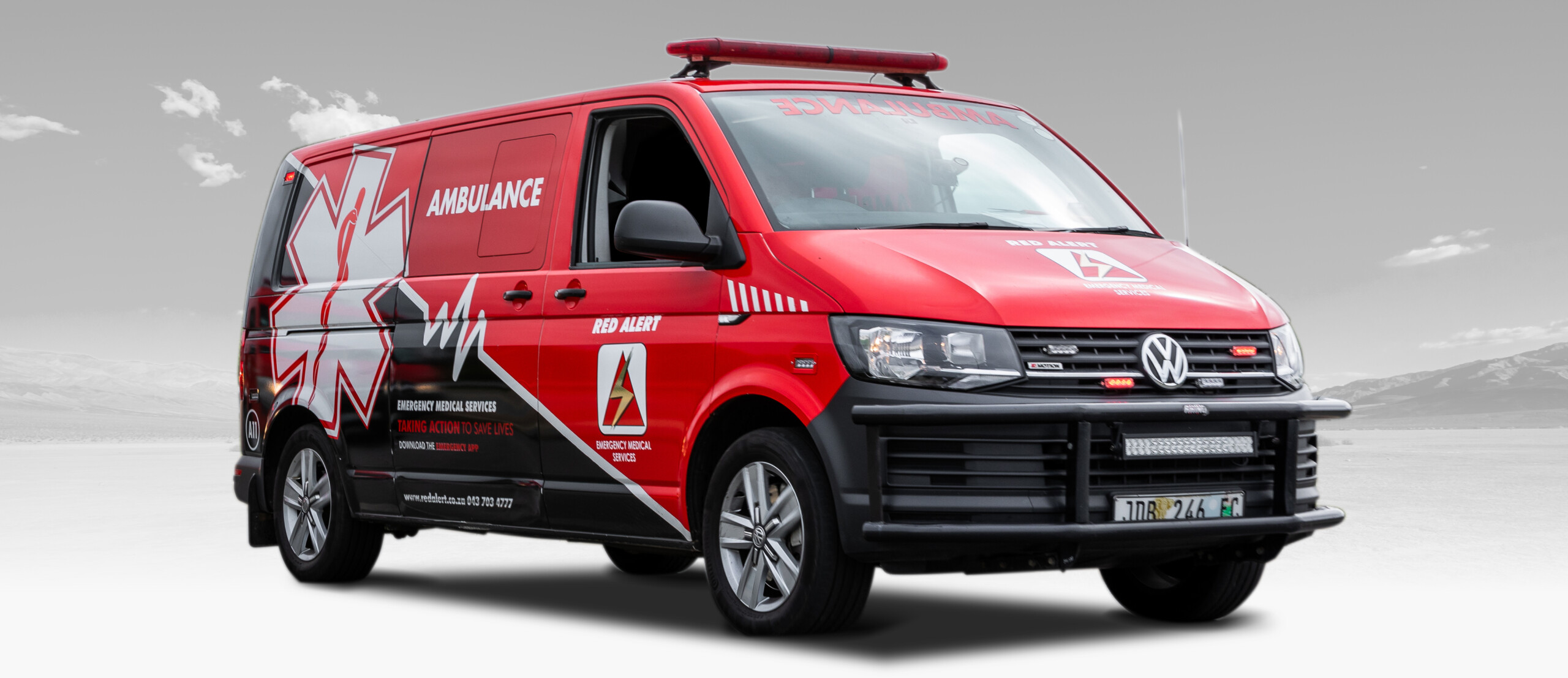 EMS
TAKING ACTION TO SAVE LIVES
All Emergency Medical Services staff are highly qualified and Health Professions Council of South Africa (HPCSA) registered. Medical emergency services of the very highest standard are assured through our meticulous recruitment process, continuous training to ensure compliance with best practice guidelines, and commitment to the values by which we operate:
Professionalism
Integrity
Empathy
Diligence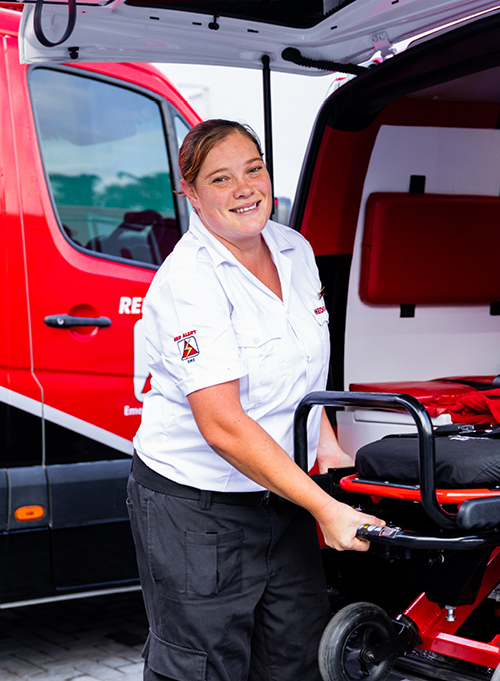 EMS
24HR RESPONSE
Medical emergencies can happen anytime, day or night. That is why Red Alert Emergency Medical Services offers 24hr emergency ambulance and medical response. Our qualified team of medics is on standby 24/7, always ready to attend to any emergency – from car accidents to home-based emergency situations.
EMS
IODS & ROAD ACCIDENT FUND
Red Alert Emergency Medical Services is equipped to deal with Injury On Duty (IOD) cases, offering corporate clients preferential rates on a Service Level Agreement. Injuries are treated on site or patients are transported to the nearest medical facility.
Red Alert Emergency Medical Services responds to calls for assistance at accident scenes. As Red Alert Emergency Medical Services is registered with the Road Accident Fund, patients are therefore transported to medical facilities at no cost.
EMS
APPROVED BY MEDICAL AIDS
Red Alert Emergency Medical Services is approved by all medical aids, giving you peace of mind when calling in the event of a medical emergency. By claiming directly from your medical aid we are able to take the additional stress out of your emergency situation.





EMS
CORPORATE & EVENTS
Our Corporate Emergency Medical Services are aligned to businesses health and safety requirements. Medics and ambulances are placed on site according to specific requirements, thereby giving peace of mind in the workplace.
The Red Alert Emergency Medical Services team offers efficient and effective management of any event. Our extensive experience enables us to react to all medical emergencies.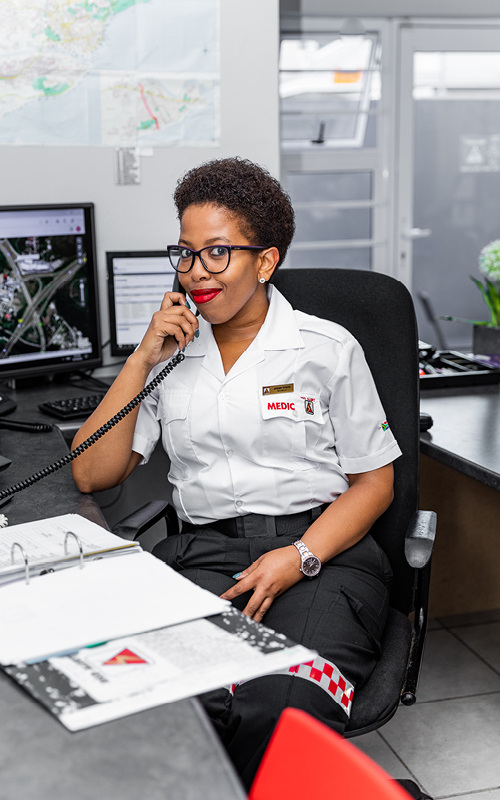 EMS
CONTACT OUR DEPARTMENT