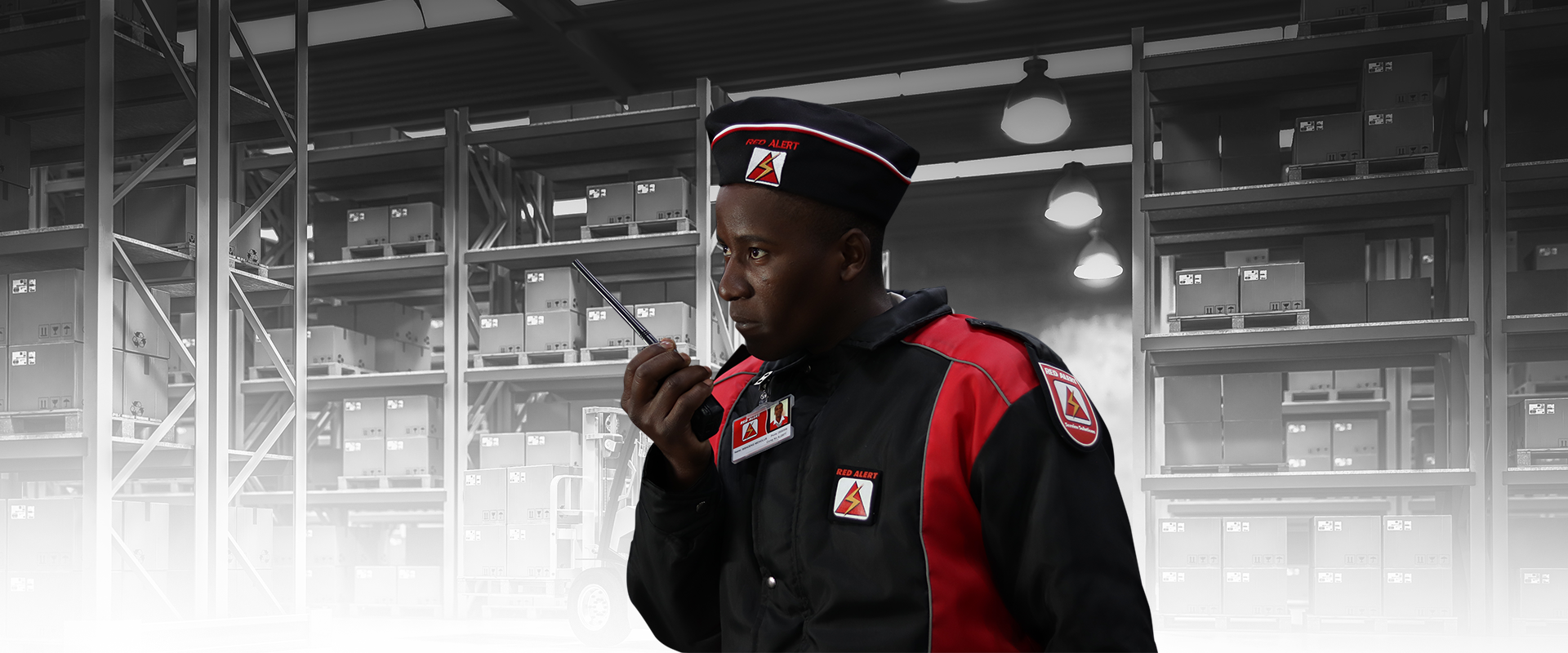 RED ALERT
Guarding
Red Alert Guarding is a national provider of preferred PSIRA-registered security personnel. With branches in the Eastern Cape, Gauteng, KZN and Western Cape, we are fast becoming a household name in the guarding industry. Latest officer-monitoring, access control and surveillance technologies are applied to ensure 24-hour accountability, integrity and the fulfilment of our promises to our clients across a wide range of industries.
Our case studies include:
GUARDING
TAILOR-MADE SECURITY SOLUTIONS
Guarding solutions are designed to client specifications through a thorough security needs assessment by a qualified Red Alert assessor. Performance summaries are available for the client's consideration on a daily basis.
Our tailor-made security solutions include:

Corporate investigation services

General investigations
SuperGuard
(Live guard satellite monitoring)

Biometric access/egress technology

Manned guarding

Access control
Covert operations

Risk consultation

Truth verification and lie-detection services

Pre-employment testing

Integrity testing
GUARDING
ACCREDITATIONS GUARDING
CONTACT OUR DEPARTMENT