ABOUT US
A HISTORY OF PRIDE, PASSION AND EMPOWERMENT
Founded in 1982, Red Alert quickly became an established family business with a developed social conscience.
Always aiming to operate ahead of the curve in a changing South African landscape, Red Alert merged with a 100% black-owned company to form Red Alert TSS (Pty) Ltd. in 2005. This fast-tracked the company's transformation, enabling it to truly represent the demographics of our nation.
Forging ahead, Red Alert's people are passionate about the continuous improvement of its already reputedly high standards in the cleaning and security industries. The genuine pride displayed in its service delivery complements the innovative edge perfectly.

ABOUT US
BLACK ECONOMIC EMPOWERMENT
Red Alert is committed to the B-BBEE process and audited annually.
ABOUT US
EMPLOYMENT POLICIES AND EQUITY
Red Alert fulfils its duty to create meaningful employment within its local communities, thereby intercepting the poverty cycle and stabilising their economies.
Red Alert upholds the ideals of our constitution and thus tolerates no racial, cultural or gender-based discrimination.
The Company's management has implemented and scheduled an Employment Equity Plan for recruitment and selection as well as for training and development.
ABOUT US
OUR UNIQUE VALUE-ADD
You gain a business partner, not just another supplier
We uphold your brand and company values
You have access to hands-on management
ABOUT US
MISSION STATEMENT
Red Alert is a service driven company that proactively seeks out the service needs of the outsourced market. We provide skilled, loyal personnel who are focused on customer satisfaction and building long-term relationships. We concentrate on cleaning and security services and target mutually beneficial growth opportunities where we can add value by being the preferred provider of non-core services.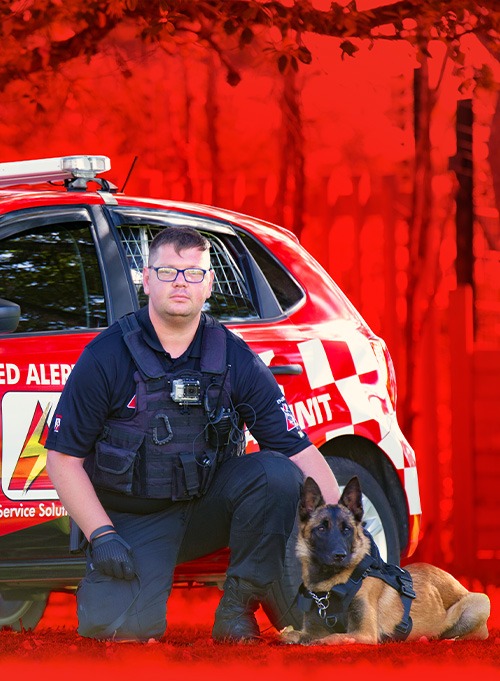 ABOUT US
OUR VALUES
Pride – in what we do and who we do it for
Passion – just a word for many, but a daily reality for us
Excellence – more than a value, it is an expectation that we place on ourselves
Empowerment – because transformation is worth fighting for
ABOUT US
OUR VISION
To be South Africa's preferred provider of cleaning and security solutions.
ABOUT US
CORPORATE SOCIAL RESPONSIBILITY
Red Alert is and always has been a benefactor within its local and, in some cases, outlying communities. We place strategic focus on:
Education
Public health and welfare
Environmental sustainability
ABOUT US
ACCREDITATIONS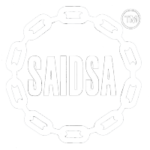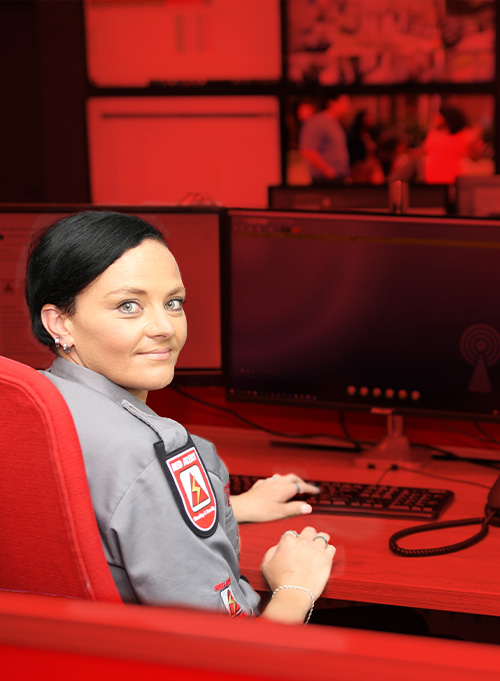 ABOUT US
OUR TRAINING
Our staff across all divisions embrace our hands-on approach. This combined with continuous on-site training, enables us to maintain a consistently high standard of service delivery.
ABOUT US
INTEGRATED FACILITIES MANAGEMENT BUSINESS
Red Alert has set up an Integrated Facilities Management business unit and are passionate about the advantages of continuous improvement and broadening out of the already reportedly high standards in the cleaning, security, alarms, hygiene, emergency medical services, fencing, landscaping industries and have tried to achieve the same standards in Integrated Facilities Management.
Red Alert TSS (Pty) Ltd. Integrated Facilities Management cover all aspects of facilities management services encompassing soft services, technical services as well as business services , aimed at large corporate clients.
We have an existing help desk system that has been set up that is capable of handling calls from clients on a 24 hour a day , 7 ( seven ) day a week and 365 ( three hundred and sixty five ) days a year basis linked to a CAFM ( Computer Aided Facilities Management System ) driven , best of breed software system allowing clients to phone in , and report problems also allowing the system to generate real time reports for our clients.
We drive to improve the bottom line.
Red Alert is driven by – quality (accredited ISO 9001 QMS), excellence and strategic thinking – leading to well managed facilities that can enhance the core- business of the company.
Red Alert are also members of the South African Facilities Management Association.
Red Alert TSS ( Pty) Ltd also have offices in all the major centers across the country and have their head office located in East London, in the Eastern Cape.
Red Alert TSS (Pty) Ltd is a level 1 – B – BBEE contributor.