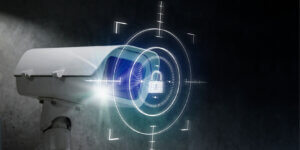 The security risks posed by load shedding
Power outages pose serious security risks for home and business owners in South Africa. The solution it seems lies in the use of UPS systems and inverters that keep security systems active, and premises and people protected.
Safety Concerns
Conventional security features like garage doors, gate motors and electric fences become non-operational during load shedding and other power outages. Astute criminals plan their activity based on load shedding schedules making alternate sources of power supply the obvious solution to ensure the continued operations of all security system features.
Uninterruptable Power Supply (UPS) vs. Inverters
Understanding the differences between back-up power supply options.
The UPS protects equipment from power surges like those experienced during load shedding and allows you time to disconnect or turn off equipment to avoid damage.
Inverters are installed with a large battery bank which allow for the continuous running of equipment during power outages.
Typically, because UPS systems result in no break in the source of electrical supply, they are widely used in commercial and industrial applications. Inverters have a slight delay in supply which makes them more suitable for domestic applications.
Maintaining effective security solutions during load shedding is vital. Contact the Red Alert Electronic Security and Armed Response Technical teams to discuss the right solution for you at home and at work.